Come in for a skin care service in July and take

YOUR NEXT SKIN CARE VISIT IN AUGUST!*

*20% discount is valid for one skin care service of your choice and must be completed by August 31st. Rescheduling after August will forfeit the sale. Not valid on packages.

PLUS Take $50 off the Ultimate Skin TRILOGY!

Call, order online, or stop by soon, but hurry because this deal is only good through July 31st!
SUMMER SPECIALS
whether you're enjoying some fun poolside fun or off on an adventure,

we're here to make it easy to enjoy all that summer has to offer by protecting your skin from the damaging effects of the heat and sun.

Now is the perfect time to…

-Stock up on your favorite sunblock, ALL featuring zinc oxide and/or titanium dioxide (physical blocks essential to sun protection).

-Bring your student in to address their skin health needs with a buy 2 get 1 FREE offer!

-Ditch your mascara for the summer and get long, luscious lashes with the lash lift and tint treatment, PLUS get a free brow wax!
STUDENT SPECIAL
on skin care services for students

Is your child suffering from acne? Now that school is out, it's a great time to bring your student(s) in for a skin consultation. Our comprehensive approach helps teach teenagers and young adults how to properly take care of their skin from the INSIDE and OUT to help them clear their skin and keep it that way!
Come in for a Lash Lift & Tint with Kimberly and receive a FREE BROW WAX!

Don't be a victim of smeared mascara and raccoon eyes at the pool this summer. Now is the PERFECT time to experience this amazing lash curl treatment and tint that will instantly transform your lashes. The quick and easy professional service will make your natural lashes look longer, darker and fuller for weeks! Plus, perfect the look with a beautiful brow wax for FREE. So go ahead and dive in!

Offer expires August 31st, 2018
X
Kimberly is adding another day!
Kimberly Saunders, Licensed Medical Esthetician, is now adding Mondays to her schedule
(in addition to Wednesday, Friday and Saturday).
She can't wait to see you for your skin care needs!
____________________________________________________________________________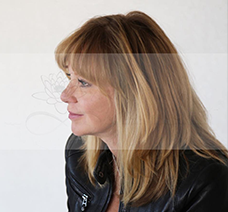 Marta Goffredo, RN will be hosting a
Botox & Juvederm Party on 
Friday, August 24th
from 12:00-3:00pm
Marta will offer Botox at $10 a unit for the first 35 units, and $9.50/ unit for 35 or more.
Also, take $50 off Juvederm! 
(Original price $500) 
~ Refreshments will be served ~
Bring your girlfriends and join the fun!
Call now to RSVP: 303.224.3545. Spots are limited and fill up quickly! 
____________________________________________________________________________
SUMMER TIPS FROM JASON WILLIAMS,
How much water should you drink per day?

"Summer is officially here and keeping your body properly hydrated is important, and surprisingly difficult. Our bodies are approximately 60% water and we are constantly losing water throughout the day in various ways.

A simple rule I suggest using to determine how much water you should be drinking is to take your weight and divide that number in half to get your total ounces per day. For example, if you weigh 150 pounds, your target would be 75 ounces of water each day."

There are many benefits to staying properly hydrated including:

Improves energy levels and helps relieve or prevent headaches
Promotes weight loss and flushes out toxins
Improves skin complexion
Boosts immune system and improves brain function
Improves training performance and reduces muscle soreness

Bite into instant energy! Whether you need a mid-day pick me up or craving something sweet after lunch, these make a nutritious and delicious snack packed with – protein, fiber, omega 3's, antioxidants. The best part- they are guilt free!

Makes: About 20-25 (depending on size)

2 Cups Raw Almonds

1 Cup Sunflower seeds (unsalted)

1/2 Cup Pumpkin seeds (unsalted)

1/4 Cup Flax seeds

2-3 tbsp Raw Cacao powder

5 tbsp Coconut oil

5 tbsp Maple Syrup

10 Dates

In a blender or food processor, blend the Almonds and the seeds together until powdery, smaller bits
Add remaining ingredients
Adjust taste/consistency accordingly
Refrigerate 15-20 minutes
Scoop out small balls of dough in your hand form it to the size of your liking
| | |
| --- | --- |
| | Jason Williams, Personal Trainer, Owner J. Williams Health and Fitness |