SPRING SPECIALS

~ Laser Hair Removal Sale ~
Why wait? Get rid of that unwanted hair today!
Take 25% off of any laser hair removal package  
Take 50% off each additional package!


(must be a different body part)
We feature the LightSheerTM  Diode Laser- the "Gold Standard" treatment for  safe and effective removal of unwanted hair.
  * 50% off package(s) must be of equal or lesser value to the 25% off package.  Eligible on 6 or 9 visits. Packages are non-transferable, non-refundable, and expire one year from purchase date. Offer expires May 31st, 2018. 
__________________________________________________________________________________
A
Take Part in our LLS Fundraiser
We've all been impacted by cancer in some way. Recently, the battle hit close to home at skinRx when Christine's husband George was diagnosed with Multiple Myeloma, a rare blood cancer.  He is doing well thanks to the research and development of groundbreaking new cancer therapies that have stemmed from donations to the LLS- Leukemia and Lymphoma Society.
Join us in raising funds to support LLS from now-May 10th
 Round up your bill at checkout, choose your amount to donate, or log on to this website to make your tax-deductible donation:
skinRx will match all donations that you make!  
"The Leukemia and Lymphoma Society exists to find cures and ensure access to treatments for all blood cancer patients. Our mission: cure leukemia, lymphoma, Hodgkins disease and myeloma, and improve the quality of life of patients and their families."
Did you know:
-Every 3 minutes someone is diagnosed with a blood cancer. Every 9 minutes someone dies from a blood cancer
-About 1.3 Million people in the USA are living with or are in remission from blood cancer
-LLS has invested $1 Billion in research aimed at helping all blood cancer patients live longer, healthier lives
-77% of all money raised through LLS goes directly towards cancer research, as well as patient services and advocacy.
-Nearly 40% of new cancer therapies for many different types of cancer were first developed for blood cancer patients.
Every dollar raised is a step closer to a cure!
____________________________________________________________________________
Spotlight on Inner Health
Treat your skin from the inside out with VitaMedica vitamins and supplements. Vitamedica's evidence-based formulations and pharmaceutical-grade manufacturing standards ensure the highest quality nutraceuticals for you and your family!
Take 10% off all supplements   
Offer ends May 31st, 2017 or while supplies last. Cannot be combined with other specials.
____________________________________________________________________________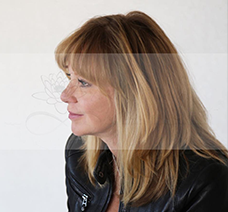 Marta Goffredo, RN will be hosting a
Botox & Juvederm Party on 
Friday, April 13th
from 1:00-4:00pm
Marta will offer Botox at $9.50 a unit and will take $50 off Juvederm! 
(Original price $500) 
~ Refreshments will be served ~
Bring your girlfriends and join the fun!
Call now to RSVP: 303.224.3545. Spots are limited and fill up quickly! 
____________________________________________________________________________
Introducing Jason Williams, Personal Trainer
Jason has been a fitness and nutrition professional since 2006 and received a Bachelors degree in Exercise Science with a minor in Sport Management from Cornell College in Mount Vernon, Iowa in 2008.  Over the last 12 years, Jason has held leadership positions with some of the fitness industry leaders including Life Time Fitness, Equinox, and Cenegenics in both Colorado and California.  He founded J. Williams Health and Fitness in 2013 with the ultimate goal in mind to to add value to as many people's lives as possible through proper exercise and nutrition.
2 Personal Training Sessions for $150  
Also, Jason will donate $10 for every $150 package that is sold between March 8th – May 10th to the Leukemia and Lymphoma society
For more information on Jason, visit
  * Special is valid through April 30th. 2018. Available one time only to new clients.